Powered by Football, play FIFA 22 now!
---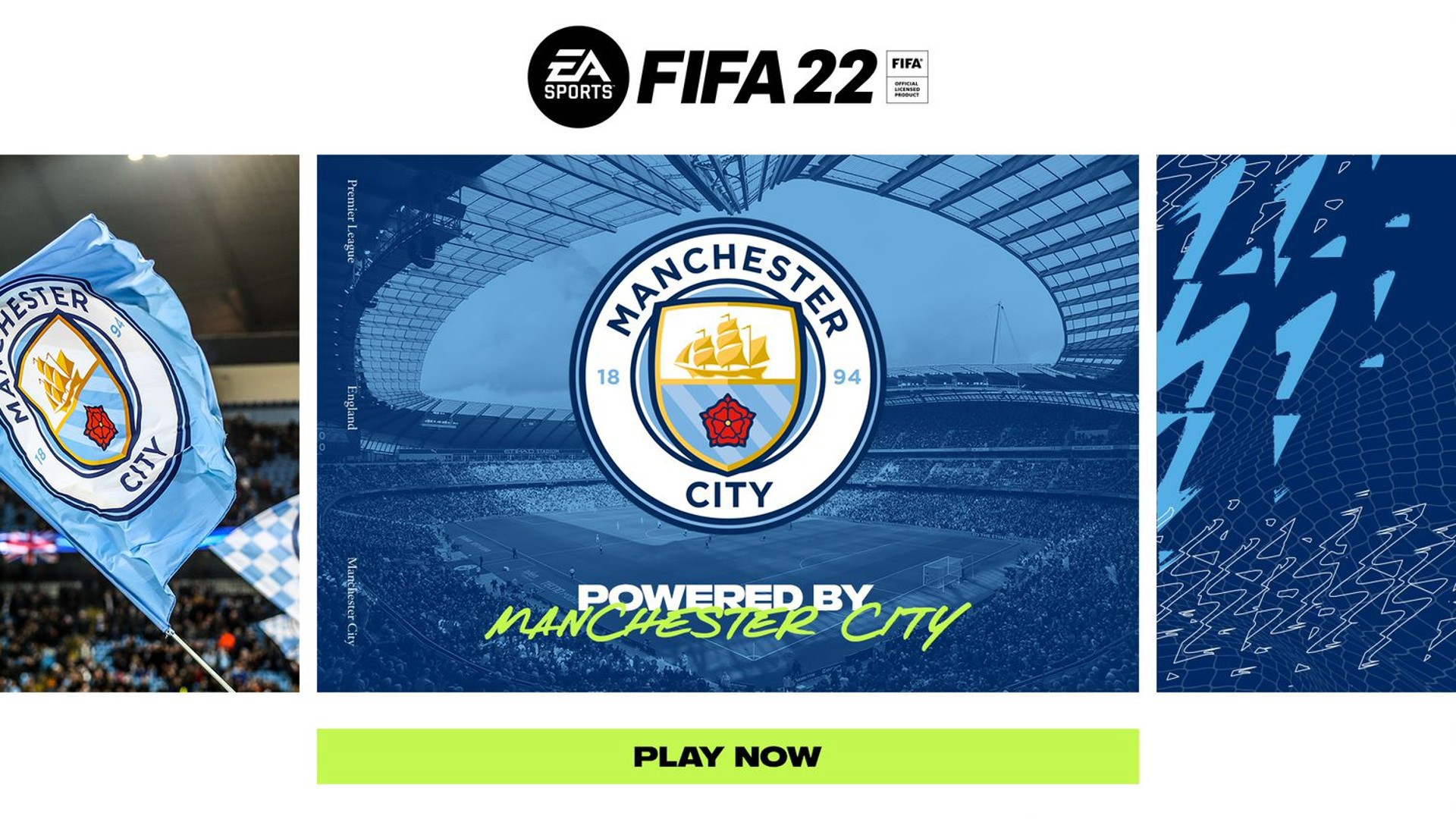 With revolutionary next-gen HyperMotion technology elevating every match across all modes, the FIFA 22 season begins now.
PLAY FIFA 22 NOW!
Feel the difference on the pitch with new gameplay features in FIFA 22.
FIFA 22 GAME
Take a look at the new innovations in FIFA 22 with the official gameplay trailer. Powered by Football ™, FIFA 22 introduces HyperMotion technology to PlayStation 5, Xbox Series X | S and Stadia, elevating every game in all modes.
HyperMotion technology unlocks:
– Authentic movement of the full team
– Machine learning flow
– Tactical AI
– Kinetic air battles
– Compound ball control
– Humanization of the player
Plus, enjoy a goalie rewrite, real ball physics, explosive sprinting, new attacking tactics, an even more immersive match day experience, bigger goal moments and more fundamental advances in all areas.
?? @PhilFoden, @ sterling7 & Zinchenko
# FIFA22, Powered by Man City

Watch the full reveal now 👉 https://t.co/3wJghJpp6N

⚽️ @EASPORTSFIFA #PoweredByFootball
?? #ManCity | https://t.co/axa0klD5re pic.twitter.com/9jIMFXDzHj

– Manchester City (@ManCity) July 16, 2021
FUT 22
Your FUT 22 season now begins with new ways to progress and compete, more customization on and off the pitch, and the return of football's most memorable players.
SEE THE NEW FEATURES OF FIFA 22 ULTIMATE TEAM
To watch@JackGrealish joined the list of # Those To Watch in # FIFA22 ??

⚽️ @EASPORTSFIFA
?? #ManCity | https://t.co/axa0klD5re

– Manchester City (@ManCity) September 23, 2021
FIFA 22 PRO CLUBS
With new customization options to make your club stand out in the stands and on the pitch, a new player growth system that puts you in control of your Virtual Pro's development, and streamlined social play that makes searching easier than ever before. of your next match, it's time to get the team together for a new Pro Clubs season.
FIFA 22 CAREER MODE
Live your football dreams in FIFA 22 Career Mode by creating and running a club, from relegation candidates to world giants.
Enjoy a revamped player career experience that gives you more ways to progress, succeed, and immerse yourself in your pro's journey through the game.
FIFA 22 VOLTA FOOTBALL
VOLTA FOOTBALL returns in FIFA 22 with more all-round flair and new ways to express your style
and connect with your team on street soccer fields around the world.