It's not easy being a high school football player. To be successful, you have to train all year round in the weight room and on the training ground. In season, there is barely time to breathe between training, matches and learning the playbook.
And then there's the reason they're in school – to learn. Some do, some don't. And some go above and beyond to succeed on the field and in the classroom.
Hamilton Township has three such student-athletes who will be honored at this year's George Wah Scholar-Leader-Athlete Dinner, sponsored by the Delaware Valley Chapter of the National Football Foundation and the College Hall of Fame. The banquet will be held at the Princeton Marriott on March 13. Tickets are available through March 5 by calling Ron at 609-731-6610.
Patrick McAuliffe from Hamilton, Chris Nodeland from Steinert and Kyle Sirimis from Nottingham are their school's winners this year and, in addition to the $1,000 scholarship they receive, they are eligible for three other scholarships of up to $5,000. . A fourth Hamiltonian honored is Our Lady of Sorrows Grade 8 student Dominic Cuniglio as the winner of the Little Scholar-Athlete award.
It's an honor that indicates how multi-dimensional an athlete can be, and it naturally has special meaning for winners.
"Honestly, it means so much to me," said Sirimis, who has to choose between four schools as to where he will major in architectural engineering. "It is truly an honor to have been chosen to represent my school for such a great scholarship. It most certainly shows the characteristics of a well-rounded individual, as it is not easy to focus on performance at such a high level. brought up in the field while maintaining that high standard in the classroom.
McAuliffe, with a weighted GPA of 4.65 and a class ranking of 20 out of 299, will go to Gettysburg College to play football and major in economics.
"I am extremely proud to win this award," McAuliffe said. "It is an honor and a privilege to be part of this great group of student-athletes. It's also nice to see that all the hard work is paying off.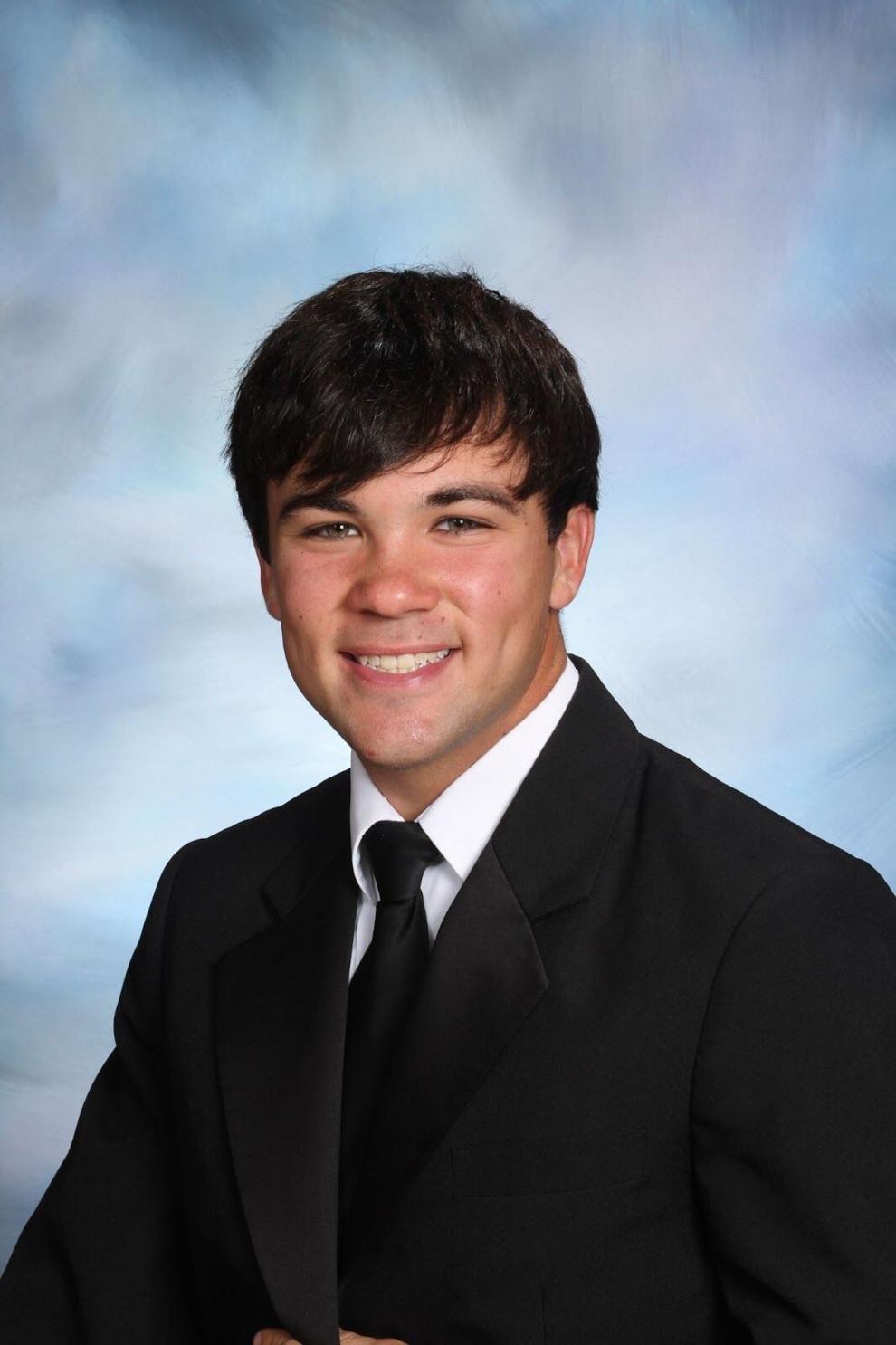 Nodeland, who will attend Gwynedd Mercy University to play baseball and major in sports management, has a weighted GPA of 4.5 and ranks 55th in a class of 365.
"It is a great honor to be recognized along with other recipients from schools across the state for their athletic and academic achievements," Nodeland said. "I take pride in doing my best in the classroom and on the playing field."
It's something Sirimis did almost perfectly in his last two years as Nottingham's kicker. He won't kick in college, but made his mark in high school.
The Mercerville resident scored 26 of 32 extra points last fall and would have been more accurate if not for a kicking leg injury. As a junior, Kyle converted 16 of 17 PATs in one shortened season.
"If you were looking for courage, redemption and perseverance, then you were looking for Kyle Sirimis," said Nottingham manager Milo McGuire. "It hasn't always been easy for Kyle, given that in his second year he didn't register an extra point scored. But that only fueled his drive. Kyle became a force with to be reckoned with, while displaying a determined work ethic that has not been matched by anyone on our team.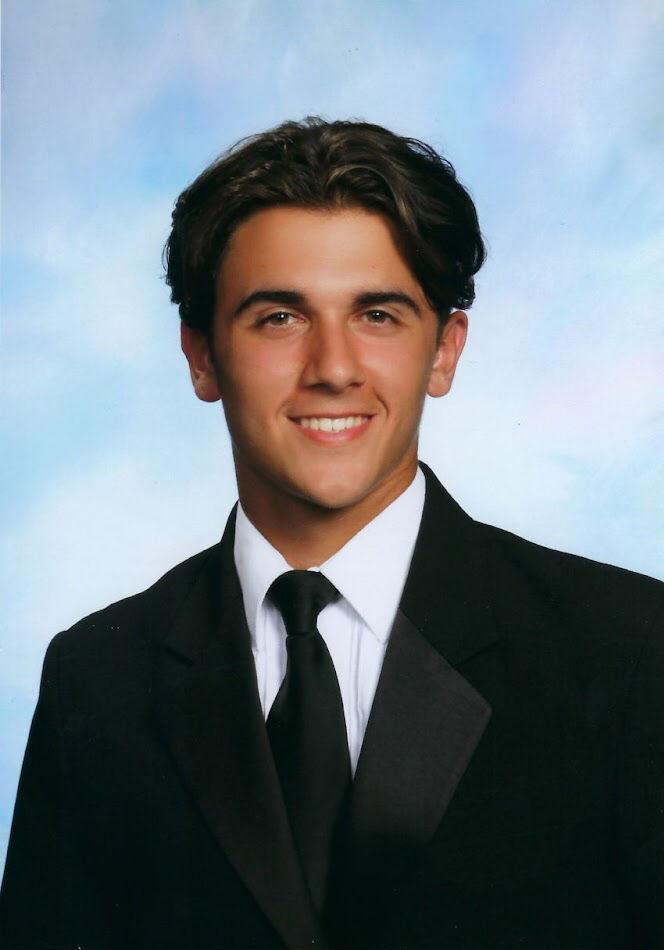 The same could be said of his classroom work. Kyle has a weighted GPA of 4.6 and ranks eighth in a class of 249, as his only "flaw" was a B+ in algebra with honors in freshman year. He has been a member of the National Honor Society for two years and has performed in many school plays while directing Nottingham's production of Grease this year.
Lauren Flaherty, an English and drama teacher at Nottingham, is also the school's musical director and choreographer. She taught Sirimis and directed him in plays.
"I consider him to be one of the most talented, humbled and promising students to come through our school in the 17 years I have taught," Flaherty said. "During our time together, Kyle has demonstrated reliability, discipline, integrity, curiosity and intelligence. His self-discipline, leadership and work ethic are very impressive.
Sirimis also races track and is part of many clubs and organizations, but somehow finds a way to keep the marks high.
"I think the key to maintaining both your academics and your athleticism is motivation," said Kyle, who credits his mother as his biggest influence when it comes to maintaining excellence in the classroom. "In order to play every weekend for my team, we have always had to maintain our grades and that alone should make you want to do your homework and study. Once the motivation is lost it is very difficult to concentrate on something you might not enjoy as much as playing football. But without homework there is no football. You have to take the twist with the law.
McAuliffe, the 6-foot-3, 255-pound offensive tackle helped propel Hamilton's strong running game, and his leadership was undisputed among his teammates.
"Pat is someone others look to for advice because he was dedicated to his team and always had the best of the program in mind," Hornets coach Mike said. The Meatball Master" Papero. "He worked all year to make him the best he could be. Rarely have I coached a student-athlete who is such a genuine and caring person in the classroom while being a fierce animal on the field. What I find the most inspiring about Patrick is the caring spirit he brings to our school community.
A member of the Naitonal Honor Society, McAuliffe volunteers with Hamilton's unified sports teams and participates in peer leadership and eco-mentoring while serving as a yearbook editor.
"In my 27 years of teaching, coaching and, the last 10 years as athletic director, I have never met a more complete person in terms of academic standards, athletic ability and a respectful and elegant," said Hamilton AD John. Costantino, who coached McAuliffe in the Little League.
McAuliffe not only credits his attitude to his parents, but Papero and Hornets assistant John Law said: "Since my sophomore year, they have repeatedly stressed to me the importance of academics in recruiting. They were my biggest supporters and role models throughout high school.
McAuliffe adopted a simple philosophy when it came to focusing on both sports and studies.
"The secret to balancing football and school for me was just to stay focused on my goals and not stress myself out over time," he said. "So finding a routine to do my job and all the other things in my life was the biggest key for me."
Just as Nodeland was a big key to Steinert's passing game. The receiver was second on the team behind Jake Seals in receptions (50) and receiving yards (577) and led the Spartans with eight touchdowns. He also contributed at defensive back with 35 tackles.
Chris suffered a serious injury on the opening day of his junior year and was told he would miss the season, but returned in time for the Thanksgiving game.
"Besides being a fierce competitor, his presence is similar to having another coach on the field," coach Dan Caruso said. "His enthusiasm for the game is contagious and he makes the players around him better. Chris has never left the pitch for us, he has played in attack, defense and all the special teams. Most players who make it cuts corners on one side of the ball or the other.Chris excelled in all three phases.
He's equally excellent off the field, being involved in Steinert's student government, DECA, and Key Club. Nodeland also volunteers with the Miracle League and the Trenton Area Soup Kitchen.
"He embodies all the attributes that the Scholar-Leader-Athlete award embodies," Caruso said. "He leads by example in the classroom, the school community and on the football and baseball fields."
Nodeland thanks his parents as well as the coaches and teachers throughout his life for making him so complete.
"When it comes to managing sports and staying on top of academics, I think the key is to use the free time you have," Nodeland said. "Specifically, if I'm in school and have the opportunity to save time later by doing an assignment, I make sure to take that opportunity."
Although still in college, Cuniglio has taken advantage of his opportunities so far.
A two-way lineman at Hamilton PAL, Dominic is a member of the OLS Safety Patrol and Choir, has been inducted into the National Honor Society for the past three years and was a finalist in the School of spelling in sixth and seventh grade. He also works at the OLS flower fundraiser; helps out at the Hamilton PAL concession stand; raised 30 Thanksgiving meals for the non-profit organization Meet the Need, and collects and provides coats and jackets to the Trenton community each winter.
"Dominic is a conscientious student and his hard work and perseverance has earned him academic accolades as well as a place in our Honor Society," said OLS Director Mureen Tuohy. "Dominic can be counted on to help the teachers or me whenever asked, and his responsibility, honesty and dependability are evident in everything he does."